2/185 Morgan Street
Wagga Wagga
MBBS, DRANZCOG, FRACGP, Cert IV Breastfeeding Education.
Loretta Practice Nurse Marie Manager Sudha Receptionist Catherine Receptionist
Onsite Pathology

Skin Checks

Antenatal check, GP Obstetric Care and Breastfeeding Counselling

Q Fever Vaccination

Childhood Vaccination

Travel Medicine

Pre-Employment Medical

Mental Health

Women's Health

Men's Health
Pfizer Covid 19 vaccines are available. Please call to book.
About Morgan St. Healthcare Clinic


Morgan St. Healthcare Clinic is located in central Wagga Wagga.
We provide a range of quality General Practice services. We are a teaching practice and regularly host medical students.
We are a fully accredited General Practice through Australian General Practice Accreditation Limited (AGPAL). We welcome new patients.
To schedule an appointment please phone 6971 7878 and our friendly staff will help you.
Our practice is affiliated with the Wagga GP After Hours, for any medical attention required outside of our normal trading hours please contact 6931 0900. If you have a medical emergency please dial 000. We are eHealth registered and have easy claim facilities onsite.
We are pleased to announce that Dr Elliott-Rudder has extended her consulting days to three days a week. Online bookings are available.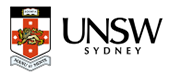 2/185 Morgan St, Wagga Wagga, NSW
Monday 8:30am–5pm
Tuesday 8:30am–5pm
Wednesday 8:30am–5pm
Thursday 8:30am–5pm
Friday 8:30am–5pm
Saturday 9am–12pm
If we are closed please contact
Wagga GP After Hours Service
1/185 Morgan Street,
Wagga Wagga,
(02) 6931 0900
In an emergency, please call : 000