2/185 Morgan Street
Wagga Wagga
MBBS, DRANZCOG, FRACGP, Cert IV Breastfeeding Education.
Loretta Practice Nurse Catherine Receptionist Marie Receptionist Eden Receptionist
Onsite Pathology

Skin Checks

Antenatal check, GP Obstetric Care and Breastfeeding Counselling

Q Fever Vaccination

Childhood Vaccination

Travel Medicine

Pre-Employment Medical

Mental Health

Women's Health

Men's Health
Coronavirus (Covid-19) Information
Covid-19 Pathology Testing Clinic is available at Wagga Wagga Showgrounds (Cnr Bourke and Urana St) Monday to Sunday, 9am-4.30pm.
Credentialled Diabetes Educator B.Pharm, CDE.
Pathology Collection Centre
Our pathology collection centre is closed until further notice.
Please visit laverty.com.au for details of the nearest operating collection room.
About Morgan St. Healthcare Clinic

Morgan St. Healthcare Clinic is located in central Wagga Wagga.

We provide a range of quality General Practice services. We are a teaching practice and regularly host medical students.
We are a fully accredited General Practice through Australian General Practice Accreditation Limited (AGPAL). We welcome new patients.

To schedule an appointment please phone 6971 7878 and our friendly staff will help you.
Our practice is affiliated with the Wagga GP After Hours, for any medical attention required outside of our normal trading hours please contact 69310900. If you have a medical emergency please dial 000. We are eHealth registered and have easy claim facilities onsite.

We are pleased to welcome Dr Megan Elliott-Rudder who is looking forward to working with new patients. Dr Elliott-Rudder has a special interest in women's health and chronic care, she is an experienced Breastfeeding Counsellor who has a woman centred approach to Antenatal Care. She also offers Mirena IUD insertion.
From 2018 Dr Elliott-Rudder will offer GP Obstetric care to well women with normal pregnancies who plan to give birth at the Wagga Wagga Rural Referral Hospital using private health insurance.
Dr Elliott-Rudder is available part time. Antenatal and obstetric care is only done by Dr Megan Elliott-Rudder.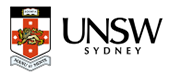 2/185 Morgan St, Wagga Wagga, NSW
Monday 8:30am–5pm
Tuesday 8:30am–5pm
Wednesday 8:30am–5pm
Thursday 8:30am–5pm
Friday 8:30am–5pm
Saturday 9am–2pm
If we are closed please contact
Wagga GP After Hours Service
1/185 Morgan Street,
Wagga Wagga, 

In an emergency, please call : 000